Our mission: To Design Affective Experiences for People
Details
Our Laboratory is in the Department of Industrial Engineering and Economics, School of Engineering, Tokyo Institute of Technology.
We call people and artifacts as "affective" when they have potential and/or they are well-considered to create appropriate affective experiences among people.
We are doing research on the question "How can we design and provide people with affective experiences?" in various ways: how to design, how to evaluate, and what managementis necessary for companies to provide such affective experiences.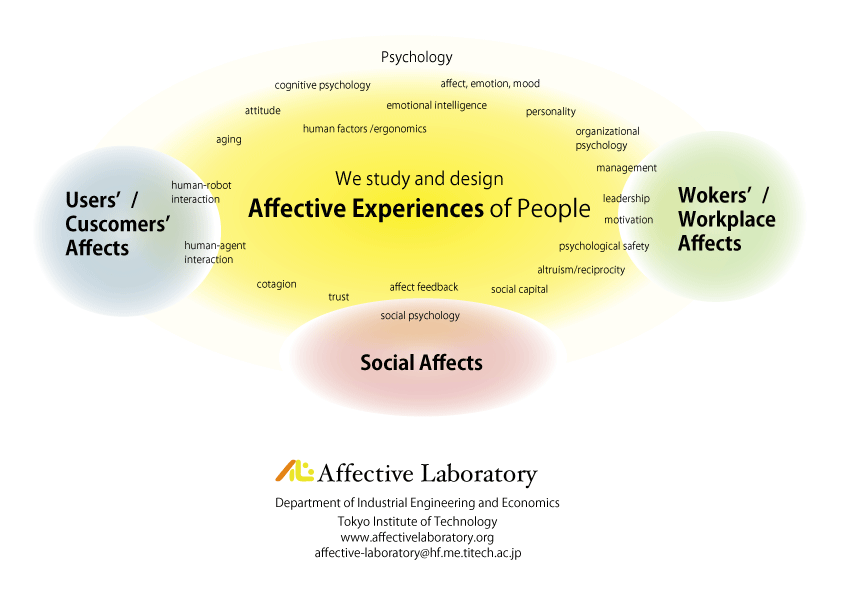 | | | |
| --- | --- | --- |
| We do our research on people's affect and psychological states. | Introducing our laboratory | Research outcomes / Publications |
Please check out our Facebook Page for more information!!
→ Affective Laboratory Facebook Page